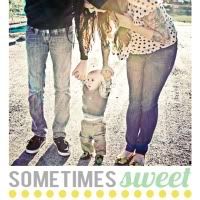 This is so exciting! Check out my little
guest post
over on Sometimes Sweet today. Danielle's blog is one of my most favorite daily reads and I have enjoyed following her journey from pregnancy and through her (almost!) first year with baby Henry.
Thanks so much Danielle! I had so much fun writing about my job and why I'm so passionate about both cooking and health coaching. I'm grateful and honored to be featured on your little piece of our blog world. :)
If you aren't already (you're crazy!) check out
Sometimes Sweet
and read all about the lovely adventures of this adorable family.